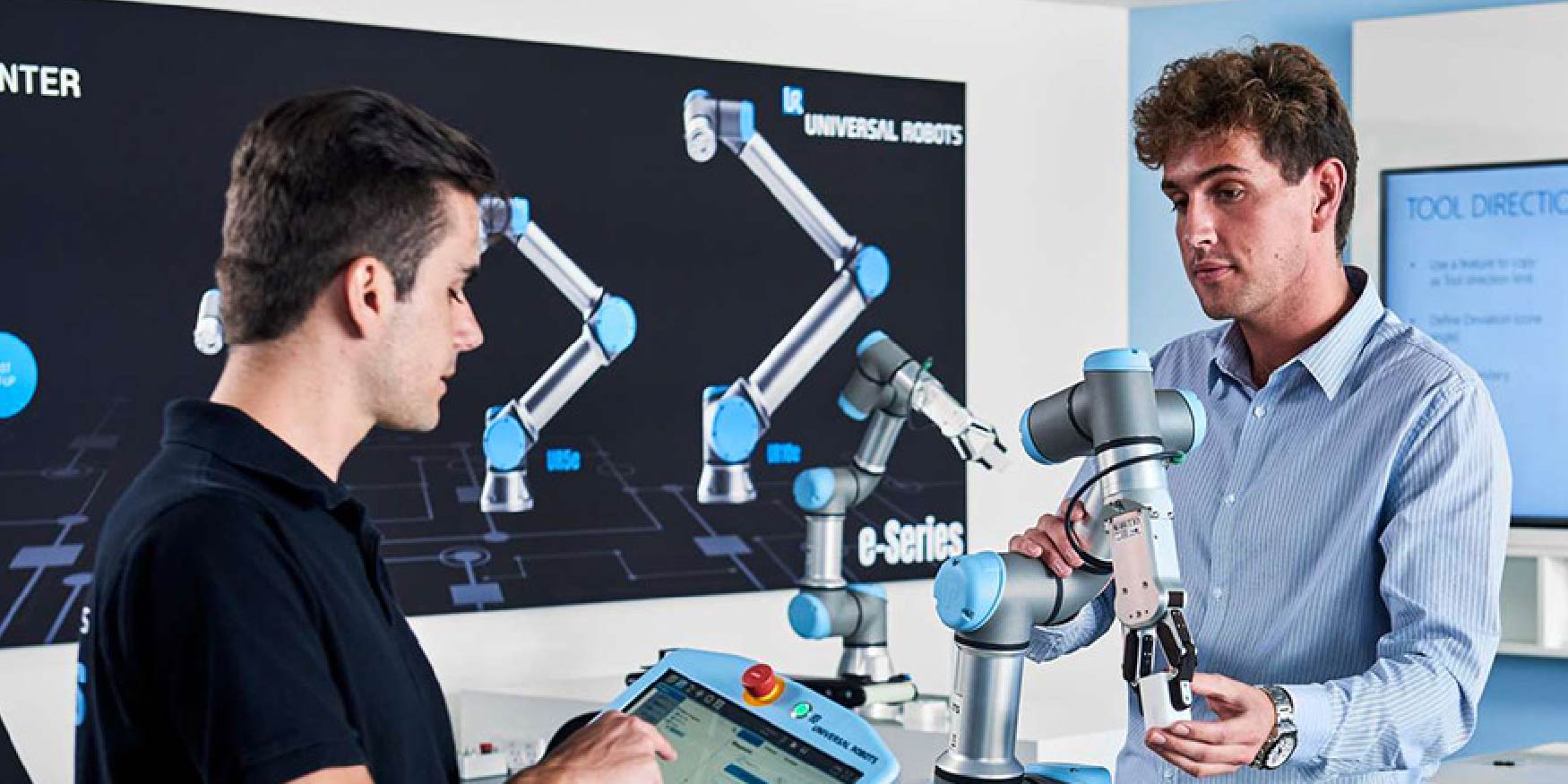 UR Certified Core and Advanced in-person training courses available at NEFF
UR Authorized Training Centers and Instructors
NEFF is an authorized training partner for Universal Robots. We offer fully equipped training labs in Indiana, Michigan, Ohio, and Wisconsin for your team to begin their automation journey with Universal Robots Core Training, advance their skills with Advanced Training, or refresh their programming skills with a hands-on instruction. In-class sessions are deliberately kept small at our spacious and fully equipped Robotics Labs to allow for personalized attention and hands-on programming of common tasks and operations.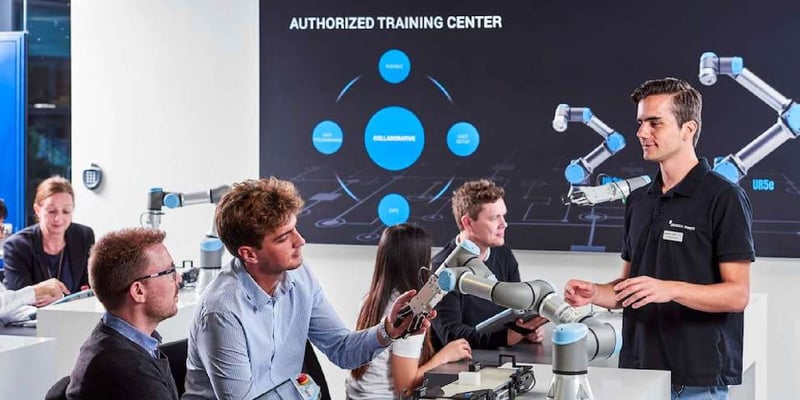 UR Core and Advanced Training Courses
UR Core Training features a two-day commitment and equips you to safely operate the robot, build and optimize programs for several applications, connect and handle peripheral equipment and connect you with the online tools and resources available to you for application programming.
The UR Advanced Course optimizes all commands in the UR User Interface and allows developers to deploy applications with increased environmental variables. This two-day training supports professional program creation and structure; URScript programming language, working with variable positions and multiple TCPs, reference/shift positions of different coordinate systems (for artificial vision applications) and other advanced application tutorials.
NEFF, as a UR Authorized Training Partner, designs our training courses to fit your needs. We give you examples on how you can implement your robot into your production most effectively. Our Trainers and training facilities are approved and certified by Universal Robots Academy, so you are guaranteed to be getting the highest quality and valuable training possible.