Who is NEFF?
At the heart of NEFF Automation is a team of engineers, dedicated customer service and technical sales representatives, and support staff committed to help our customers solve problems. NEFF Automation is a fourth generation, family-owned industrial high tech distributor, focused on providing custom automation solutions for manufacturing.
NEFF offers only top-quality products from leading manufacturers, supported by a team of engineers who help our clients improve process efficiency and business profitability. Above all else, our mission is to enhance our customers' competitiveness through technology and industry-leading support.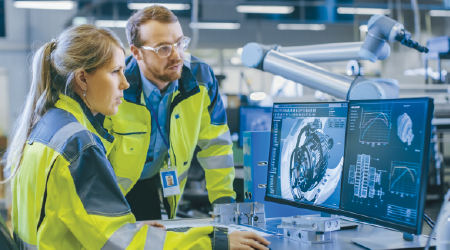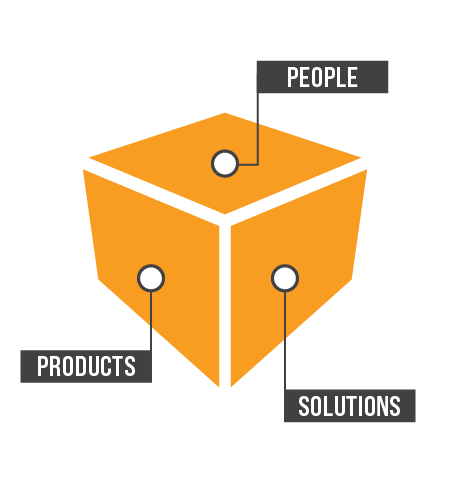 What's in the Box?
The orange NEFF box is comprised of three sides, representing what sets us apart as a company: People, Products, and Solutions.
People
Our people are our most valuable asset at NEFF. With industry-leading knowledge and ability, NEFF employees know more about the industries we serve and the products we sell than others who simply sell products in boxes. Our people are the face of NEFF – working every day with customers to provide valuable solutions and build lasting relationships.
Products
Every NEFF box contains high-quality products. It also contains the valuable partnerships we maintain with the top, most reputable manufacturers in the industry. Our customers have come to expect that the products we provide will be reliable, arrive on time, and be continuously supported.
Solutions
Our customers turn to us for so much more than just parts. They depend on the NEFF team as a trusted partner to provide innovative, custom solutions to enhance their automation processes. Anyone can sell parts. NEFF sells solutions.
The History of NEFF Automation
Travel back, all the way to 1926, when NEFF Engineering was founded in Fort Wayne, Indiana.
NEFF Engineering Company was founded in 1926 by 32-year-old Harry A. Neff in Fort Wayne, Indiana. The business began primarily as a manufacturers' representative firm, selling hoists, fans, tools, valves, drives, and comparable products. Once Harry Neff added quick-connect couplings designed for air, hydraulic, water, and other gases, Neff Engineering Company was looking to expand.
In the 1950's, Harry Neff, along with his sons Jack and Tom Neff, led Neff Engineering along a path of incredible growth. This growth period was largely fueled by the addition of several successful product lines that are still offered by NEFF Automation today. Neff began offering MAC Valves, Norgren, Wilkerson, and PHD products by the mid-1950's, expanding Neff's business model to industrial automation distribution.
Expansion offices throughout this time included: Indianapolis, IN (1950), Milwaukee, WI (1952), South Bend, IN (1953), Appleton, WI (1972), and Grand Rapids, MI (1975).
When Harry A. Neff retired in 1972, he left behind an impressive legacy by playing a critical role in developing the distribution channels for the fluid power industry that we still use to this day. At this point, Jack and Tom Neff took over the company as the second generation of Neff leadership.
In 1980, Neff Engineering split into two companies: Neff Engineering operating in Indiana and Western Michigan, and Neff Engineering of Wisconsin. After 15 years apart, the two entities came back together just prior to a change in Neff management.
In 1996, the baton was passed to the third generation of Neff family members. In 2010, the entity now known as Neff Group Distributors, Inc., was created to leverage the assets of all Neff companies - which now included Neff Engineering and Fluidtrols Corporation. Finally in 2014, NEFF marked the end to a chain of acquisitions and expanded further east, creating Neff Automation Technologies in Franklin, MA, and acquiring Intek Systems based out of Pennsylvania.
In 2017, Neff Group Distributors, Inc. was combined into one cohesive brand, now titled NEFF Automation. As NEFF continues to expand, we have never lost track of our mission - to enhance our customers' competitiveness with industrial automation.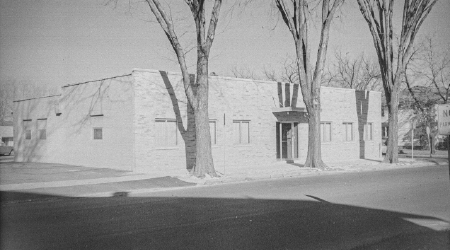 Neff Engineering Company's original office in Fort Wayne, Indiana.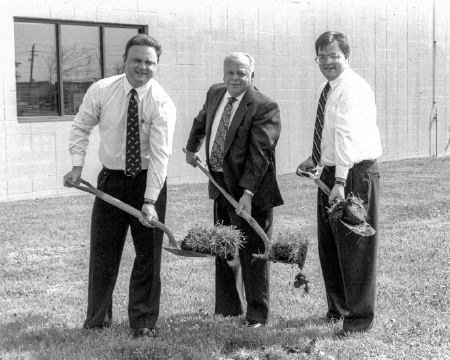 Dan, Jack, and Jim Neff (left to right) imaged breaking ground at a new office.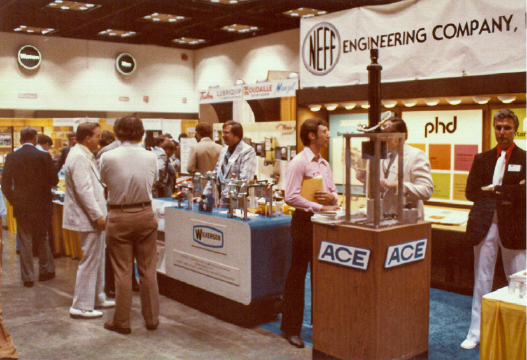 Original Neff Demo Expo! event.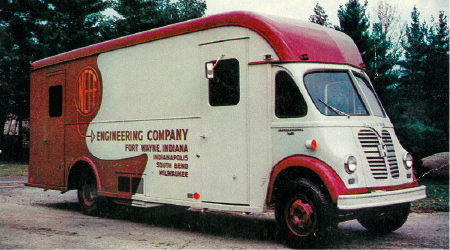 Neff Engineering Company Demo Bus.