Combat Workforce Shortage with Industrial Robots.
Repetitive, mundane, and ergonomically challenging tasks can be cumbersome, or even dangerous, for employees to perform all day. In addition to this, the skilled labor shortage in manufacturing is making it harder than ever to find talent in blue-collar work environments that would perform these roles. With both of these challenges emerging in manufacturing, industrial robotics can solve your issues permanently.
Industrial robots can be programmed to move in several directions and perform a wide array of tasks like pick-and-place, assembly, machine tending, palletizing, welding, and much more. Collaborative Robots, or cobots, by Universal Robots can safely operate in close proximity with human employees using its advanced safety measures without the need for machine guarding.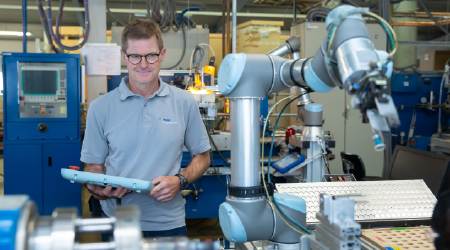 Common Applications
Maintain consistent quality while ensuring employee safety with industrial robotics.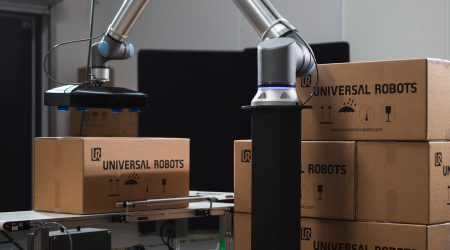 Palletizing
Create a permanent solution for hard-to-fill roles, boost employee safety, and meet your production goals with robotic end-of-line palletizing solutions. NEFF offers a wide variety of palletizing robots with payload options up to 700 kg.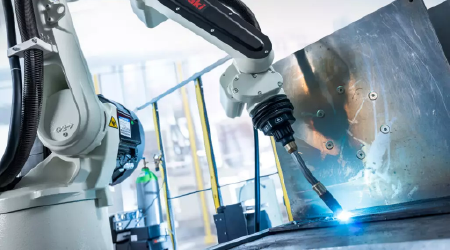 Welding
Get consistent weld quality, cut costs, and protect your workers with autonomous welding robots and cobots. Harness condition databases, real-time path modification, and standard start sequences.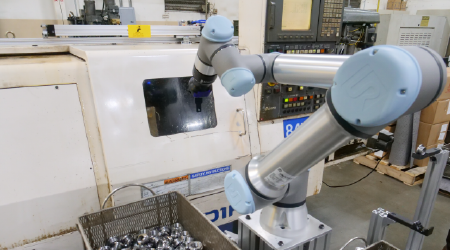 Machine Tending
Increase throughput on machine tending tasks like CNC, injection molding, press brakes, and stamping brakes. Upskill your workforce by having operators focus on higher value tasks, remove monotonous roles, and improve safety.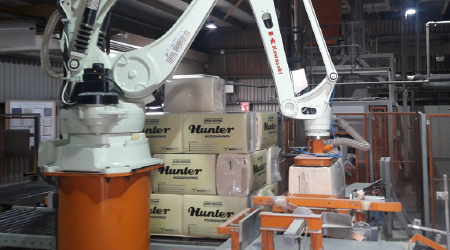 Material Handling
Automate ergonomically unfavorable tasks to relieve workers from strain or injury. Industrial robots can lower your operation costs and offer a quick return on investment for most pick and place applications.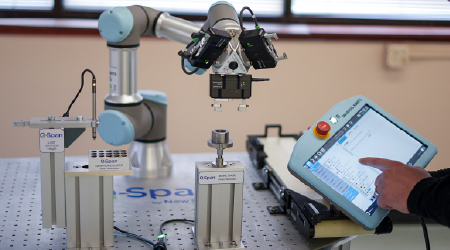 Quality Inspection
Industrial robots can help you maintain product consistency and quality by facilitating precise movements for vision inspection and measurement to check for errors or defects.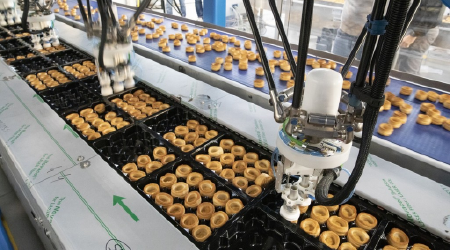 High Speed Pick and Place
Delta, cartesian, and linear conveyor module robots can be leveraged for fast moving production lines in industries like electronics and consumer goods manufacturing.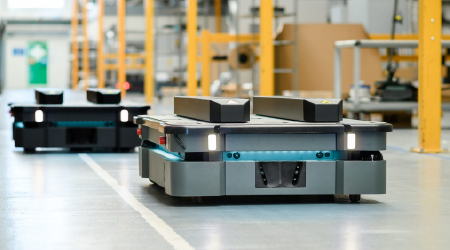 Internal Logistics
Autonomous mobile robots improve worker safety and maximizes efficiency in a dynamic work environment. Industries around the world are utilizing AMRs to automate internal logistics processes.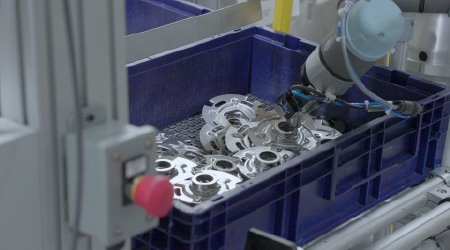 Bin Picking
Vision guided robotic bin picking systems can intelligently plan paths, pick parts from full bins, and place them in specific locations. Robots and cobots can articulate to accurately pick specified work peices with consistency.
Industrial Robot Lineup
Check out our different categories of industrial robots for manufacturing.