Industrial Robots That Make a Difference
Kawasaki Robotics has 50 years of experience in creating robot arms and controllers for manufacturing. Kawasaki is a leading supplier of traditional industrial robots and robotic automation systems with a broad portfolio, able to service a wide range of applications across diverse industries. We can maximize your productivity, safety, flexibility and product quality with solutions for applications like machine tending, material handling, palletizing, painting, sealing, spot welding, assembly, and much more.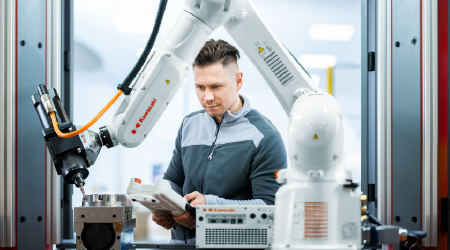 Common Applications
Kawasaki Robots manufactures general purpose and specialized robots for specific applications.
Industrial Robots
Kawasaki Robotics offers several different categories of robots, ranging in payload and intended application.
Kawasaki Robotics Resources