Dependable Assembly Robots for the Industrial Marketplace
YRG Inc. is the master distributor of Yamaha cartesian, SCARA, and pick-and-place robots in North America. Yamaha Robotics began designing assembly robots in 1976 and since then has proved to offer unmatched payload, speed, and dependability for your application and those around the globe. Do you have an automated assembly requirement? Yamaha Robotics has a solution from single axis robots to the broadest selection of SCARA robots anywhere.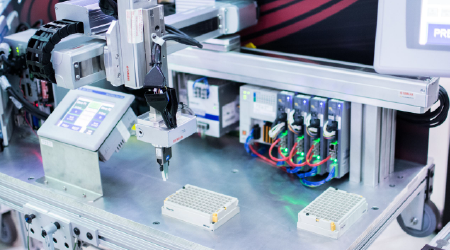 YRG Robotic Systems
YRG Robotics specializes in SCARA robots, Cartesians, and motion controllers.