The Total Systems Approach to Air Preparation
Eliminate connectors, save space, and maintain trouble-free operations with Wilkerson air preparation. Wilkerson offers world-class solutions in their complete line of filters, regulators, lubricators, air dryers, seperators, and drains for industrial air regulation. Quality, performance, and value are Wilkerson's main tenants of product design with help from their decades of engineering experience.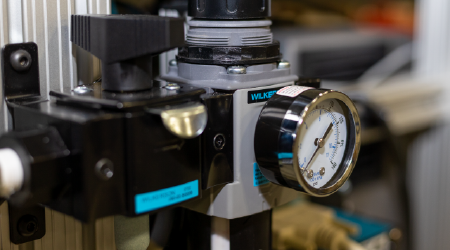 Air Preparation Products
Wilkerson manufactures a variety of filters and regulators for industrial air preparation.