Interactive Virtual Presentations
Along with in-person events, NEFF Automation hosts interactive webinars with our partners to virtually connect real-time application demonstrations with manufacturers across the United States.
Check out our growing list of recorded webinars, where you can find solutions to robotic guidance, deep learning-powered vision inspection, end-of-arm tooling, and highly accurate motion control.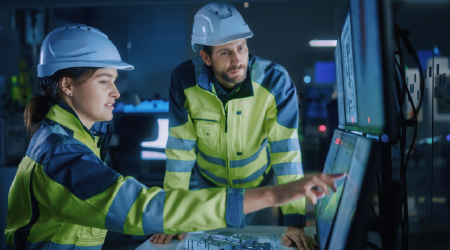 Previous Webinars
Stay tuned for more webinars coming soon!
Solve your Automation Problems with AI-Powered Robotic Vision
NEFF Automation and Apera AI
Join NEFF and Apera as they cut through the buzz around AI to show you something that will make your operations better. Apera Vue 4D vision software allows for precise bin picking, packaging and assembly solutions for collaborative and traditional robots.
Improve Traceability and Product Volume with a Linear Conveyor Module System
NEFF Automation and YRG Robotics
Looking for a turnkey solution to your slow, lengthy or bottleneck filled production line? Harness the ability to precisely track your workpieces throughout production while shortening the length of your production line with YRG's Linear Conveyor Modules.
Eliminate OCR Inspection Challenges with Zebra Deep Learning OCR Technology
NEFF Automation and Zebra
The all new Deep Learning OCR tool by Zebra solves OCR inspection problems with advanced neural networks. This advanced tool offers an incredibly strong algorithm that deciphers even tough to read, low contrast characters with ease.
Introducing Flexible and Smart Pickit 3D Robotic Vision for Easy Bin Picking
NEFF Automation and Pickit 3D
Learn how you can increase speed-to-market, revalue your operator's role, and control your production costs in this webinar. Solve robotic automation challenges including bin picking, depalletization, sanding, assembly, billet picking, and more with Pickit 3D.
Other Ways to Connect
Connect with NEFF Automation at events, trainings, and more.