Highly Engineered Pneumatic and Fluid Valves
For over 70 years MAC Valves has been a global manufacturing leader in the pneumatic and fluid valve industries. MAC Valves has earned a reputation as an innovator in solenoid air valve technology as is evidenced by their numerous global patents. MAC's designs focus on offering customers the best performing products available on the market, including speed, reliability, repeatability, ease of maintenance and low wattage. Many of these performance advantages are based on MAC's high shifting forces. The result: valves that don't stick.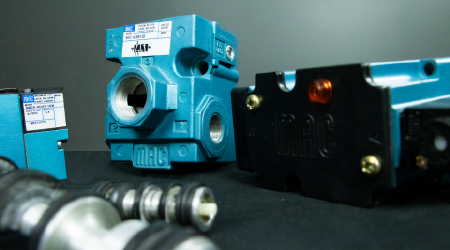 Common Industries
Zebra machine vision and industrial barcode scanning solutions ensure consistent product quality and factory visibility.
MAC Valves
MAC Valves is an innovative valve technology leader in major industrial markets around the world.