Ensure Gapless Safety for People and Machines
Manufacturing work environments can often be harsh or even unsafe if the proper steps aren't taken to avoid injury or damage to a machine. Fast-moving robotic cells, gantry systems, and other automated processes are increasingly taking over the factory floor, causing the need for specific safety measures. Machine guarding, safety sensors, light curtains, e-stops, and more are used in virtually every automated manufacturing process to ensure safety for everyone involved and meet strict OSHA standards.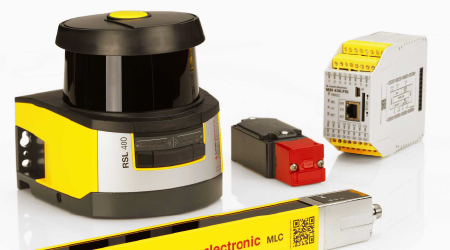 Safety Devices
Check out the different type of safety solutions we offer.