The Industrial Erector Set
Build your solutions with simple hand tools — no welding required. 80/20 T-slot profiles are strong and modular, so if you need to make changes it's not a problem. NEFF is the largest distributor of 80/20 products in the U.S. We will be there with you throughout every stage of your 80/20 experience. We have a dedicated team of 80/20 Product Specialists and 80/20 CAD designers. They can provide recommendations on integrating 80/20 with your current equipment and resources. And they can see places and procedures where 80/20 products and services will help speed up cycle times, cut your costs, or create synergies.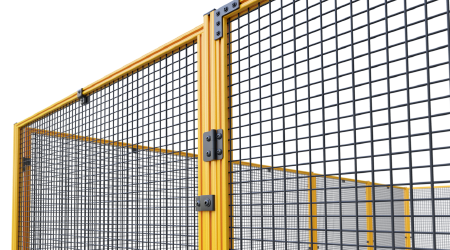 Common Applications
80/20 can give you a solution in three easy steps: start with a concept sketch, get your design, and finally build to completion.